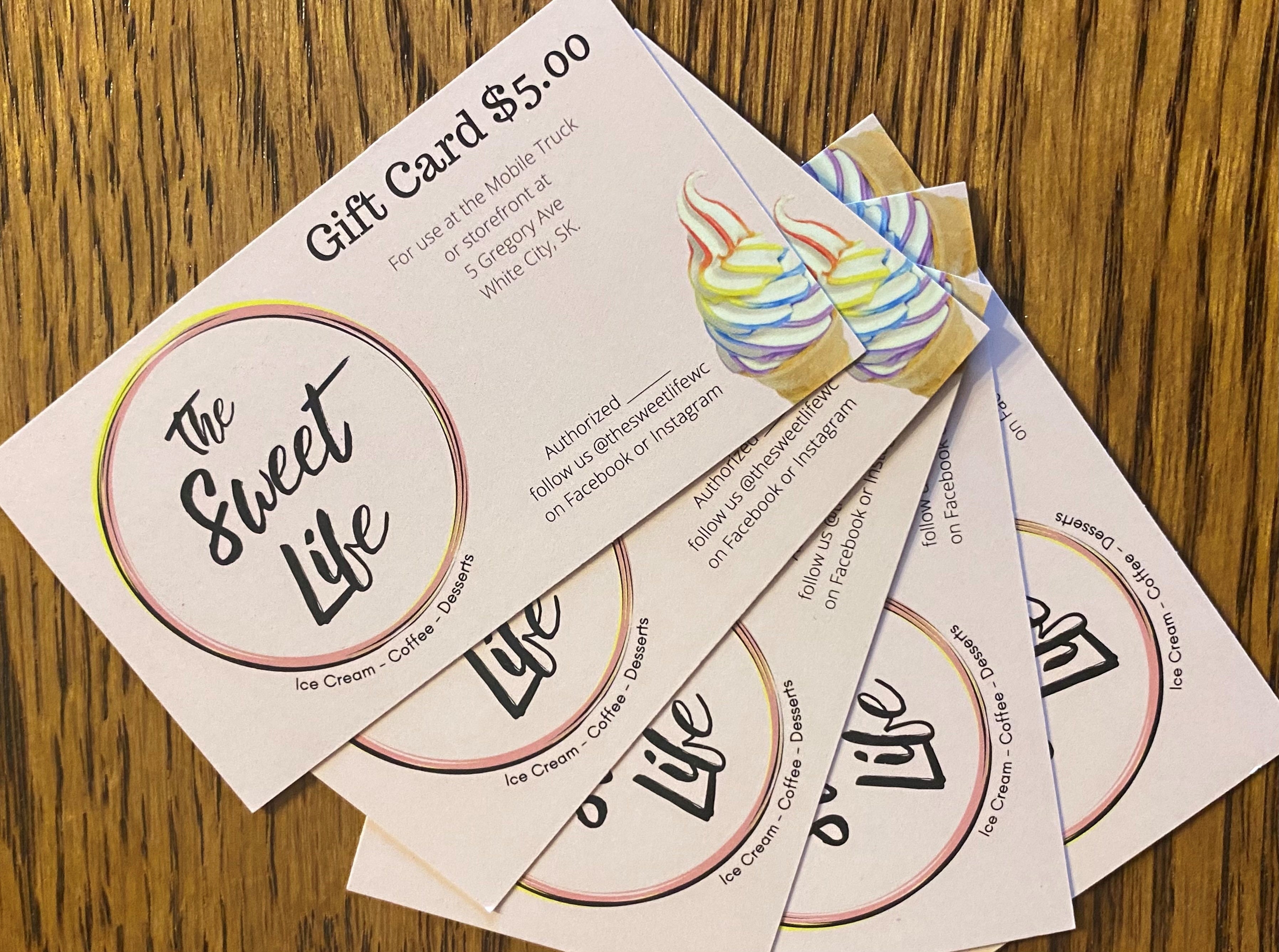 Gift cards
The perfect gift for friends or family.
Our $1, $5 and $10 gift cards can be utilized at the store, rink or mobile truck.
Cards can be purchased at the rink, truck, store or by contacting us at the link below.
It is an easy way to sweeten someone's day!